[row]boundariesboundariesimagination
[col span__sm="12″]
[page_header height="500px" type="subnav" align="center" bg="4409″ bg_size="original"]
[/col]
[col span__sm="12″]
Loving childcare for successful company events!
With well-thought-out childcare at company events, companies present themselves as progressive, family-friendly and cosmopolitan. The inclusion of families in the company creates a closer bond between the employee and the company, for instance. Our extensive business support concepts not only make children's eyes shine, but also happy customers, partners and employees. Similarly, if parents know that their children are well cared for, they can focus fully on their tasks at seminars or celebrate with their colleagues at corporate events. This strengthens the sense of community, in addition. Above all, the company's image will benefit internally and externally from a well-designed company event for young and old. In short, we design tailor-made childcare for your company events and implement it with great attention to detail.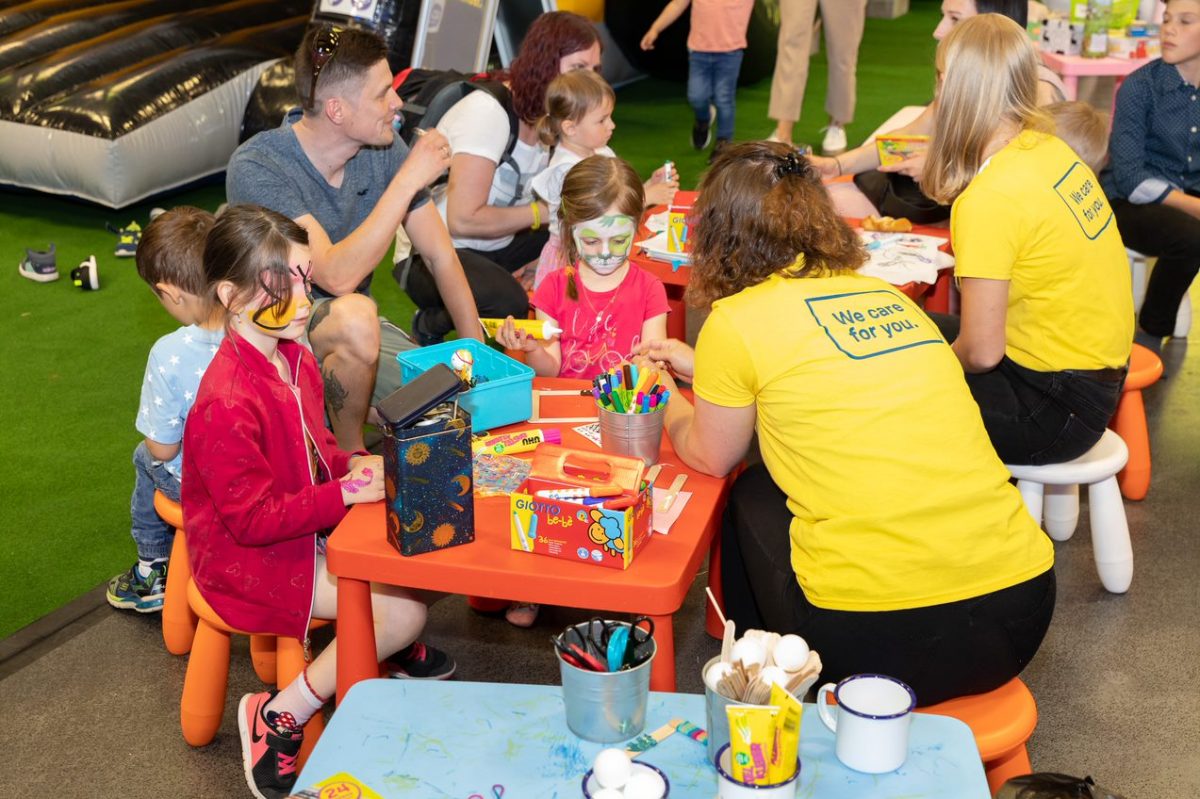 Our motto is: anything is possible! Our most important rule: everyone has fun doing it! The well-being of the children is our priority. That's why our team is made up of special trained staff and educators. They certainly always come up with special surprises and have something exciting for every child. Even if your event last longer, we have everything set to take care of the young guests. In that case we create a cozy atmosphere, with a mattress warehouse and a children's cinema.
It will be particularly adventurous with us …
A few years ago we organized a pirate boat trip on a lake for Salzburg AG. Therefor we organized a treasure hunt and "real" pirates, which ended in a lot of fun for all of us. Another event we always like to remember were the exciting children's Olympics in Saalbach Hinterglemm for the tourism association. For that event we arranged funny sports stations, where the kids could show their skills.
Our all-time favorite on every event are the make-up stations and our glittering tattoos. For another company we organized Children's yoga with our handicraft world which was a very inspiring and exciting happening for the children. A particularly popular special are our mobile skateboard workshops, which can even take place on a smaller company site. Of course, our walking acts should not be missing from this list. The animating children's superstars usually form the highlight of our children's events.
In our world, imagination has no limits.
Here are a couple of companies that we have worked with: Salzburg AG, Schloss Leopoldskron, FC Red Bull Salzburg, Catwalk Stories, Schloss Fuschl, Zoo Salzburg, Raiffeisenbank, Hellbrunner Adventzauber
[/col]
[/row]
[blog_posts style="normal" columns="3″ columns__md="1″ cat="408″ image_height="56.25%"]
[ux_instagram_feed username="cleverlyfamilyevents" type="slider" width="full-width" columns="6″ slider_nav_color="light"]